H&M and their billion dollar apparel mountain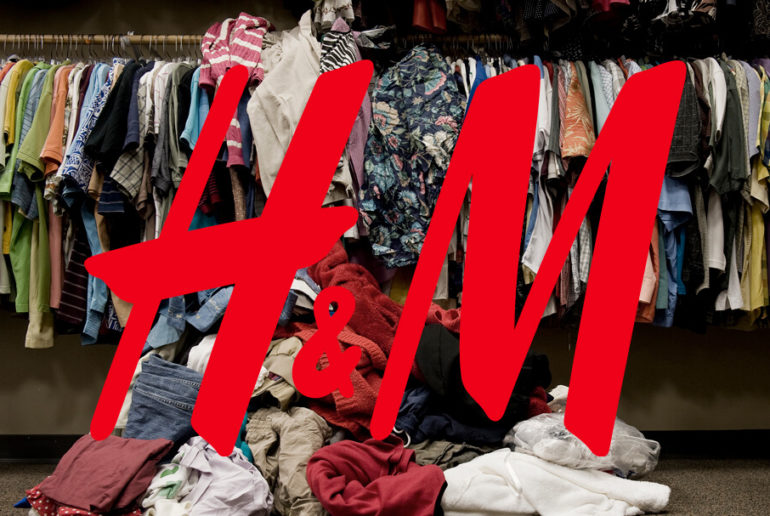 A Swedish giant perched atop a mountain of clothing. It almost sounds like a fairy tale. Let's just hope this story ends with a happy ending because it does not start well. When one of the biggest apparel brands in the world shows signs of becoming a laggard regarding  innovation, we cannot help but share our two cents on the matter at hand. In this case, time-to-market is at the center of the problem and the gargantuan brand that is not coping well with adjusting is Swedish fashion company H&M.
When H&M shared their latest quarterly report, they recorded a decline in operating profit of 61% in the three months through February. Making their shares plummet to the lowest closing price since 2005. This, however, was not the biggest surprise in the quarterly report. H&M reported a gigantic pile of unsold clothing, with a value of 3.7 billion euro's. The Mount Everest of unsold inventory H&M has stored is so expansive that a power plant in Vasteras, northwest of Stockholm, relies on burning the unsold t-shirts, pants and dresses, to replace coal as an energy source. This is probably the only upside in this situation, regarding the impact the fashion industry has on the environment.


Source: Apparel waste WhichPLM March, 2018
CEO Karl-Johan Persson offers two leading causes to their large clothing surplus: the opening of 220 physical stores that needed to be filled with clothing and the expansion of their e-commerce efforts. Critics provide a different view on the problem by saying H&M offers underwhelming product to its consumers and conducted poor inventory management. Luckily there are plenty of innovative ways to use digital retail solutions and solve this problem.
The longer it takes for a brand to bring a collection to market, the bigger the chance that the consumers' wants and needs have shifted. It is impossible for a brand that takes eight months to complete their production cycle, to compete with a brand that only needs four to six weeks to compete the same cycle. If you, as a brand, know what consumers want now, you need to be able to cater to their needs fast, while still maintaining quality.
"Whether our customer wants speed or not, we had to move faster as a company because we see the whole world is moving faster." -Spencer Fung, CEO Li & Fung
By digitizing the production and communication process, companies could save time and money by skipping multiple sampling rounds. With the use of Computer-Aided Design (CAD) you are able to create 3D models of your entire collection. This will help you communicate faster internally, reduce the amount of time it takes to approve a design and it is very helpful in the sales process. A 3D model of a piece of clothing or a digital clothing library can be shared effortlessly within the organization. Therefore there is no need to produce multiple, expensive and time consuming, physical samples for review. If H&M decides to start using CAD in their production cycle, they will be able to satisfy the needs of consumers faster and save time and money, all the while reducing their unsold clothing mountain. It is time for the giant to accept a changing world and adapt. It is not too late, until it is too late.
If you like it, Share it!