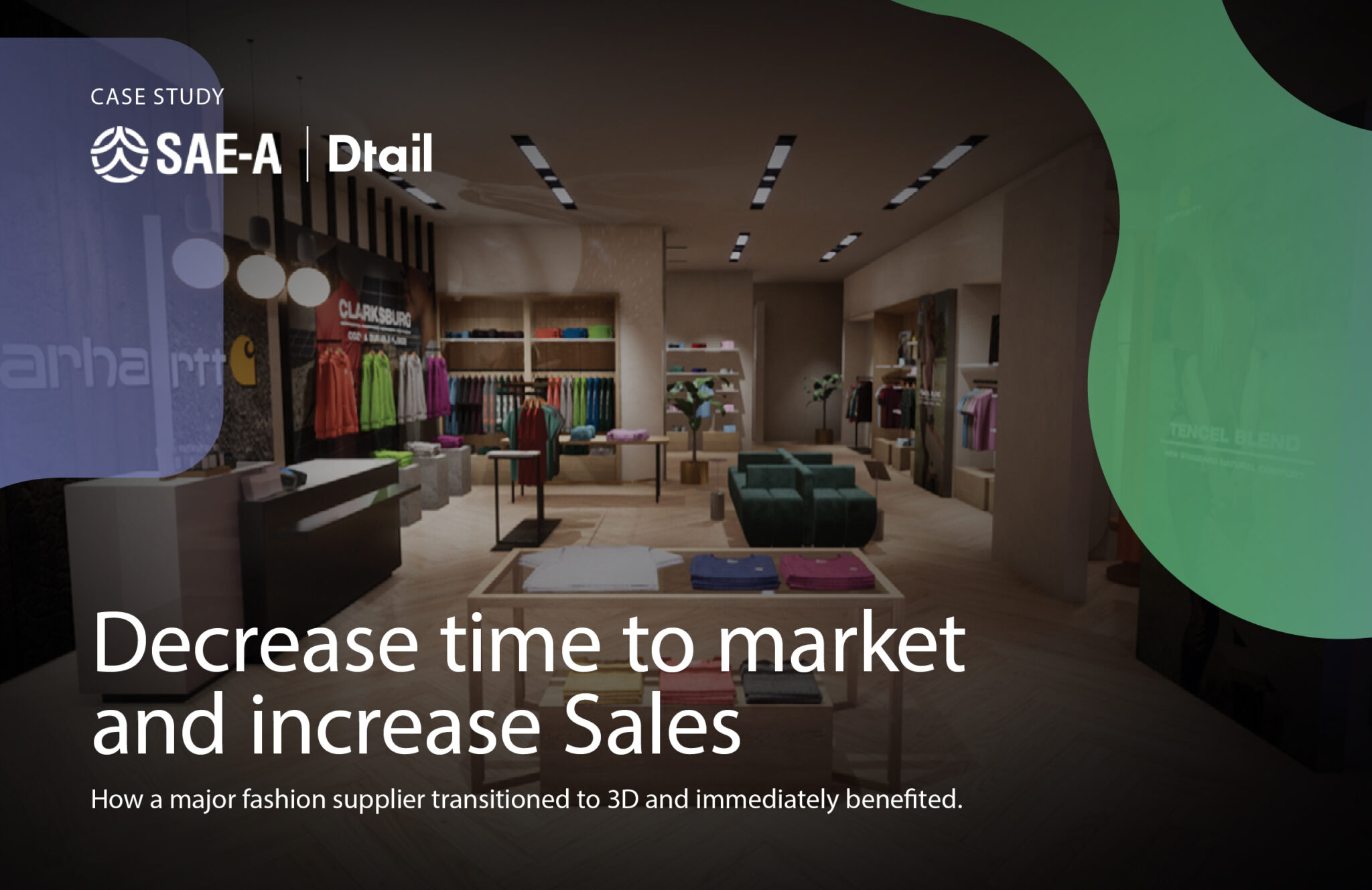 Today, we are in a 'rethink physical' moment where the virtual world is enticing brands to rethink showrooms, samples and even garments. Fashion brands are learning to take advantage of the 3D and virtual solutions that are replacing older and traditional ways of going to market with faster, more sustainable methods and tools.
Each year we engage with leading brands on digital transformations and share our experience of over 20 years in 3D to enable successful changes.
Here we share the journey of SAE-A Trading, a client who was able to scale to 3D in as little as two years, by leveraging 3D catalogs and virtual environments from our digital platform, Dtail.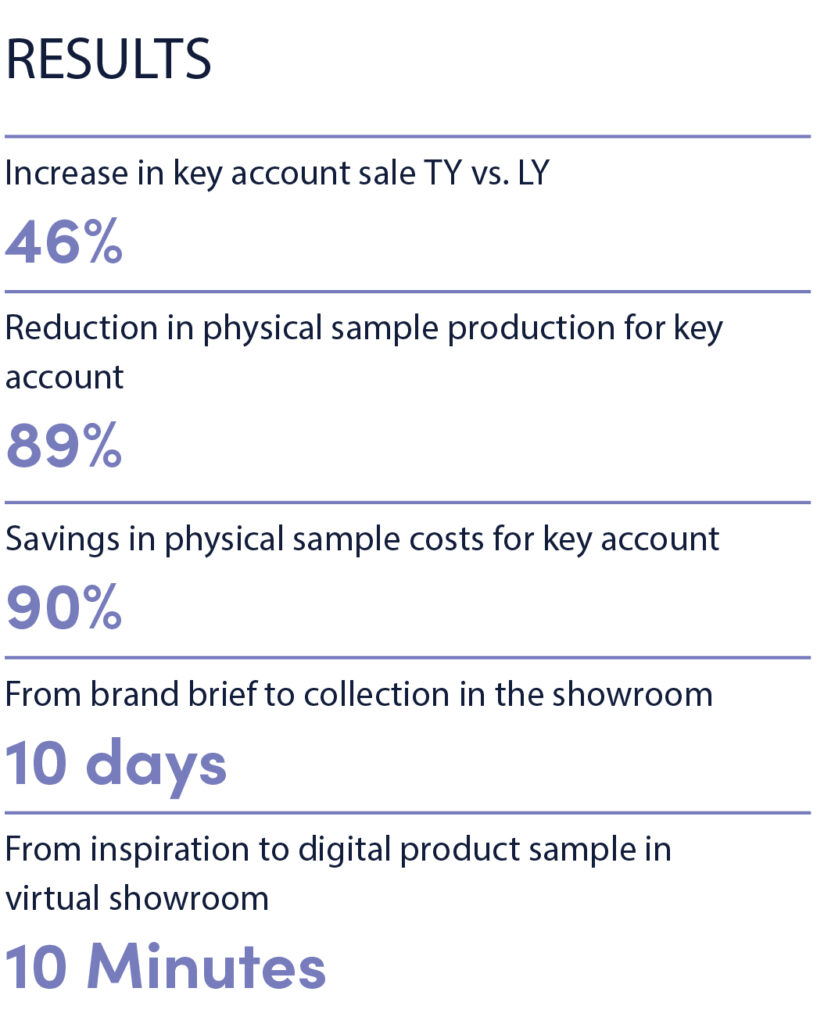 About SAE-A Trading
SAE-A Trading is South Korean supplier that provides a fully complete experience from fabric development to design concept to production.
They were founded in 1986 and are now one of the major players producing the finest quality fashion apparel in the international garment industry. Additionally, they export products to more than 50 customers worldwide including Target, Walmart, and Carhartt. With over 60,000 team members in 10 countries, they prioritize personal advancement, environmental sustainability, and safe working environments.
In the past, SAE-A Trading used to create 2D designs, make physical samples, review and revise them repeatedly to finalize their product line. Following, they would build their physical showroom. This process was costly and time- consuming. With the outbreak of covid-19 and the subsequent covid protocols they were seeking innovative solutions that not only would overcome limitations imposed by the pandemic, but that would help them enhance customer experience and sell to their large apparel brand base. This led their team to research an alternative solution within the digital space and that's how they came to Dtail.
SAE-A Design 3 Team

"The top reason that Dtail stood out from other options was that it looked very easy to use. Watching a tutorial video of making garments through the print designer and filling in 3D showroom with fixtures, gave us confidence that it was the best service we could utilize."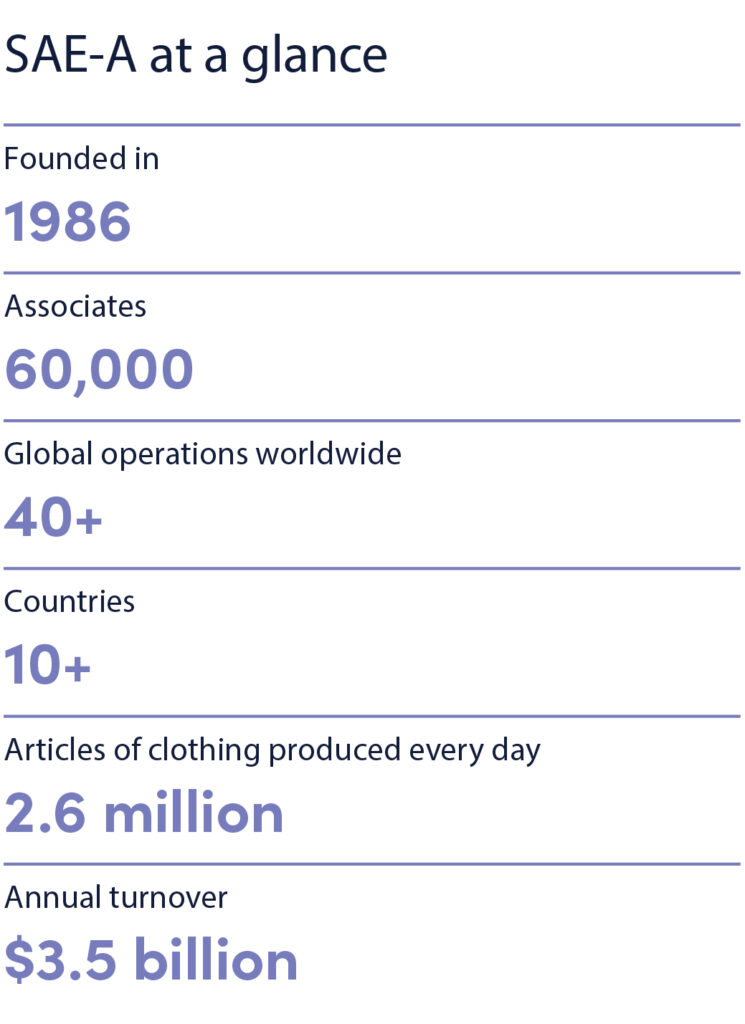 Going Digital
Before adopting Dtail, SAE-A followed a different, more complex workflow. Displaying garments involving various fabric groups required several time-consuming steps. Initially, they had to hasten sourcing teams for the required fabrics. Following that, market sample research was essential to match each silhouette with the right fabric. This information was then compiled into a tech pack* and sent for manufacturing. This process, spanning from concept to sample, took around four to six weeks. Additionally, once the samples were received, the showroom also needed to be set up. All of which could not be completed without the full set of physical samples.
SAE-A Design 3 Team

"It's really time consuming. You need to prepare and give instructions to all these teams and then you still have to wait several days before you get anything. The fabric team or the manufacturing team may be too busy to react in a timely basis."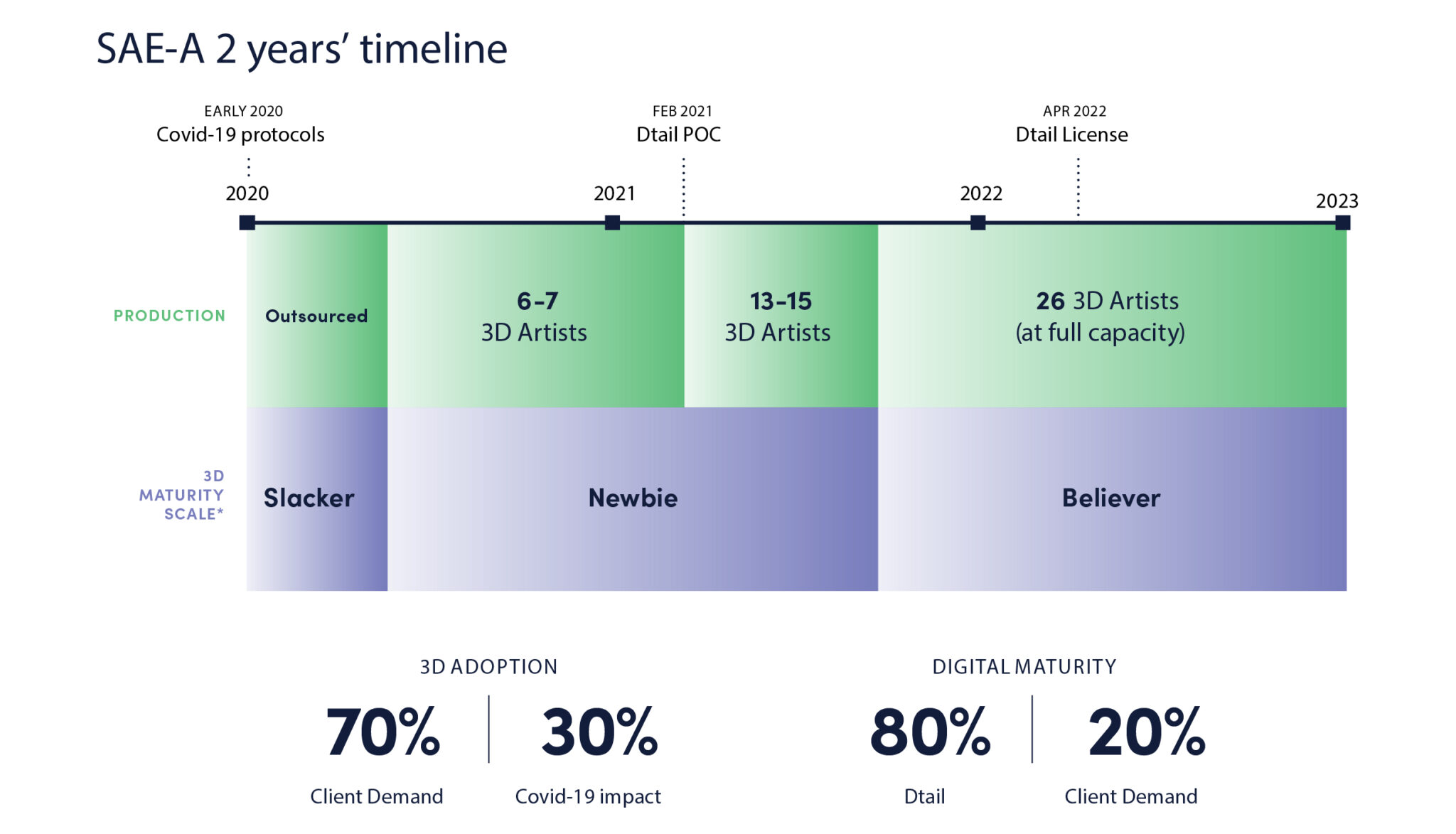 Through the use of the Dtail platform, they now have the capability to create and access 3D garment libraries**. This can be done specifically by the use of Dtail's built-in print designer function which allows you to pair 3D garment silhouettes with prints, colors, logos and graphics, while seeing how this will be applied to the 3D model in real-time. With a focus on building out their color libraries and scanning their in-house fabrics to generate print libraries, SAE-A could combine these assets with their custom 3D garment library, resulting in endless design possibilities. What used to take them weeks can now be completed within a day or at most two days.
SAE-A Design 3 Team

"With Dtail, we can create those same styles in minutes, maybe a day or two if we need to scan fabrics and generate multiple colorways to load into the Print Designer***."
Once SAE-A has created their product portfolio in Dtail, which includes libraries, product data and high-quality marketing materials, they are able to present brand specific product assortments in customized virtual environments. To showcase their designs, they make use of Dtail Spaces**** and its diverse range of virtual environment options for their showroom presentations.
* Tech Pack
Documentation created for every single garment before sampling. It contains information and examples of trimming, colors, fabric that will be used.
** Garment Library
Selection of generic apparel silhouettes/garments that can be used by Dtail clients along with color and print libraries to create unique designs in minutes.
*** Print Designer
Create their unique designs on digital stock garments from their collection library. Users can upload and overlay different colors, prints, and logos to customize their stock garment silhouettes.
**** Dtail Spaces
3D application through which, users can create virtual store environments with fixtures and products for presentations.
Digital Fashion: smarter to market

There, SAE-A can virtually walk their customers through a showroom that they can easily create by dragging and dropping fixtures and products into a blank retail space. This virtual presentation is much more engaging and surpasses traditional 2D on screen presentations. Within the virtual space, SAE- A can demonstrate how products would appear in a store, allowing viewers to experience products in a 360-degree view and to zoom in on the details. This significantly enhances the selling experience compared to using line art or even photography.
Clients often request to see three or four styles in various colors, sometimes even up to eight or nine different colors. Physically producing these options would take weeks and also produce waste in both manufacturing and product drops during adoption. With Dtail, SAE-A is able to make the process more efficient and environmentally friendly, by still conducting the presentation and a first selection process online through the Dtail platform. When utilizing Dtail, the clients can easily indicate their preferences, allowing SAE-A to proceed with delivering a physical sample. Alongside the sample, SAE-A- provides recommendations on the two or three best fabric options for the specific client. In this way environmental and material waste directly associated with sample production is reduced.
SAE-A Design 3 Team

"We were able to achieve a more efficient way of preparing for design presentation. Instead of the long process of making actual samples, we were able to design garments and even put them into showrooms. This enabled us to effectively save time and resources. Also, by presenting it through Dtail 3D showroom, it gave the buyers the image of SAE-A as a leading vendor in these new innovations."
Embracing Innovation:
SAE-A's Success with Dtail in the Face of COVID-19
Amid the COVID-19 pandemic, SAE-A and its competitors experienced a significant impact on their business operations. In-person design meetings gave way to virtual platforms like Zoom for shared screen presentations. As the industry adjusted to this new normal, SAE-A sought to differentiate itself and deliver a unique and engaging experience to its clients by leveraging the full potential of the Dtail platform. The impact was remarkable. By leveraging the capabilities of Dtail's 3D showroom, SAE-A positioned itself as a leading player in the industry. Clients were impressed by the level of detail and interactivity that SEA-A brought to the table. They could visualize designs in a realistic virtual environment, exploring every aspect with ease.
Meeting the Challenge outside of the pandemic: SAE-A's Innovative Fabric Showcase Solution for Carhartt with Dtail.
Utilizing Dtail's digital design capabilities, SAE-A eliminated the need for physical samples, even in the current post-pandemic era where in-person meetings are being resumed. This streamlined their workflow, saving valuable time and resources. This advantage proved invaluable when faced with a time-sensitive request from Carhartt. The client needed to see multiple fabric groups showcased in garments, all under a w 10- day deadline. Thinking creatively, SAE-A turned to Dtail for a solution.
They integrated fabric groups seamlessly into available silhouettes from the Garment Library and presented them in a complete showroom setup. The result of this innovative approach was astounding, exceedingthe client's expectations and showcasing SAE-A's adaptability and resourcefulness in delivering exceptional presentations. Ultimately, it improved the relationship between SAE-A and Carharrt.
SAE-A Design 3 Team

"Dtail has played a role in our success because we could deliver something other competitors could not, fully integrated 3D showroom. We were able to position ourselves as leading and open to new technologies."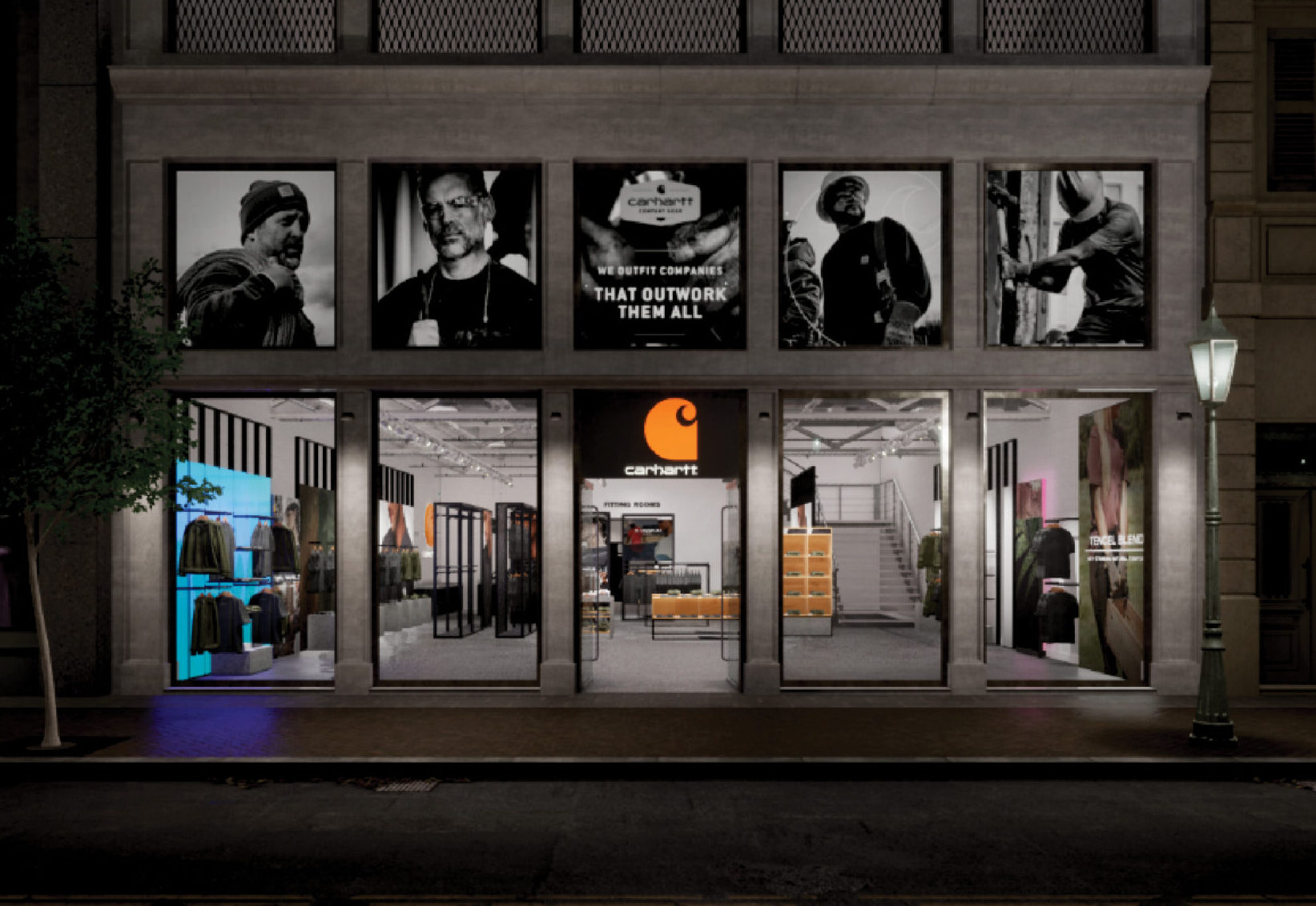 CONCLUSION
SAE-A Trading, along with many other apparel brands and suppliers, is harnessing the power of 3D and digital platforms to reshape the way they plan, merchandise, and sell their products. This approach offers numerous benefits, including sustainability in the form of a dramatic reduction in sample and material waste, speed in terms of cutting their sample delivery timing by 50% or more and enhanced customer experiences with an interactive virtual showroom.
By embracing Dtail's advanced capabilities, SAE-A not only successfully navigated the challenges posed by the COVID-19 pandemic but also positioned themselves as frontrunners in the industry. Through the adoption of 3D garment libraries and immersive virtual environments, SAE-A transformed their design process, eliminating the need for physical samples and costly showrooms. As a result, SAE-A enhanced their customer experience, forged new growth opportunities, and strengthened their relationships with esteemed clients like Carhartt.
Get in touch with PixelPool today to explore how we can impact your carbon footprint and help improve your efficiency in sales and digital product creation.
SAE-A Design 3 Team

"Our partnership as well as business amount with Carhartt has grown compared to prior years. That is attributable both to the use of Dtail as well as Carhartt's good stock positioning coming out of the pandemic."