3D Technology: A New Dimension for Fashion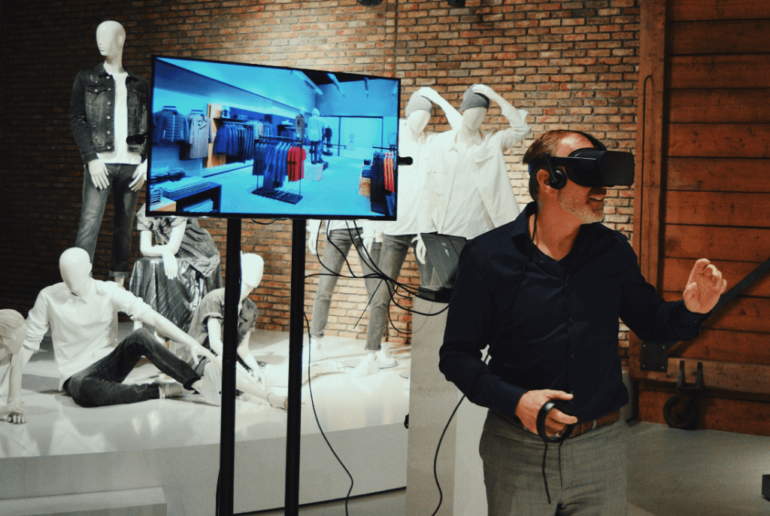 Better late than never, as they say. Although by the early 1990s 3D design technology was commonly used in the automotive, aeronautic, and furniture design industries, the fashion industry had not yet taken advantage of it. Specifically, the complexity of original 3D programs made them prohibitively difficult for fashion designers to adopt.
Over the past decade, however, advances in these programs have allowed 3D technology to gain acceptance within fashion. From Milan to New York and San Francisco, leading retailers and fashion brands are using 3D visualisation, sampling and printing techniques to drive process efficiency, turbocharge product development, and enable mass customisation. And, while the use of 3D technology in the fashion world is largely in its infancy, it's fast becoming a "must-have" for apparel brands looking for new ways to gain competitive advantage and stay ahead of the curve.
Seeing is believing
Just as the industrial revolution ripped up traditional supply chain models, 3D technology is transforming fashion sector design, communication and B2B sales processes, helping companies to boost revenues and slash operating costs. In particular, brands are integrating 3D into their design and planning cycles in order to visualise products and retail spaces. This allows designers to make the right assortment choices and to sell their products to wholesalers, without the need to create expensive physical spaces and samples.

Nevertheless, convincing leading players to abandon traditional practices takes some doing. Particularly so in an industry where seeing is believing and many brand-owners still use the catwalk to soft launch new product offerings. The key consideration of any 3D visualisation is therefore its lifelike assimilation: just as art imitates life, so too must 3D technology.
Crucially, innovative tools developed by leading software companies are offering the fashion industry new higher-quality visualisations, as well as a wider range of user experience possibilities. In fact, these companies are now able to reliably create 3D photorealistic forms that allow apparel brands to visualise exactly how a garment will appear on a fixture, ensuring first-class consumer experiences.
What's more, thanks to the usability and intuitive design of many of these tools, apparel brands do not require specific expertise to leverage the benefits of 3D and interactive 3D solutions – only the desire to innovate and improve. With a gentle learning curve, more and more apparel brands are able to take advantage of this once-niche technology.
The trendsetters: Hugo Boss and Nike
As is so often the case in the fashion world, where one big name goes, the rest will follow. Just as the Beatles introduced long hair to the masses, players such as Nike, Hugo Boss, , among others, have pioneered the use of 3D technology.
In 2017, the German fashion house Hugo Boss announced that it would not be presenting its 2018 pre-fall collections through the usual rolling racks, but rather through a giant 65-inch tabletop touchscreen interface. In fact, the Hugo Boss 2017 Annual Report outlines: "The use of digital prototypes is shortening development times. The high degree of detail provided by 3D virtualisation allows colours, contours and the way the outer material drapes the wearer's body to be realistically simulated. In 2017, the Company fully digitised product development for shirts, ties and knitwear of the HUGO brand."
Similarly, the sportswear powerhouse Nike has put in place a dedicated 3D strategy to maximize its competitive advantage in the use of this technology. Thanks to its partnerships with various technology developers and animation studios, Nike is able to produce photorealistic 3D images that eliminate the need for numerous physical prototypes, enabling the creation of more new designs in less time. In this way, Nike is using digital samples to shorten design times, cut costs and increase development speeds.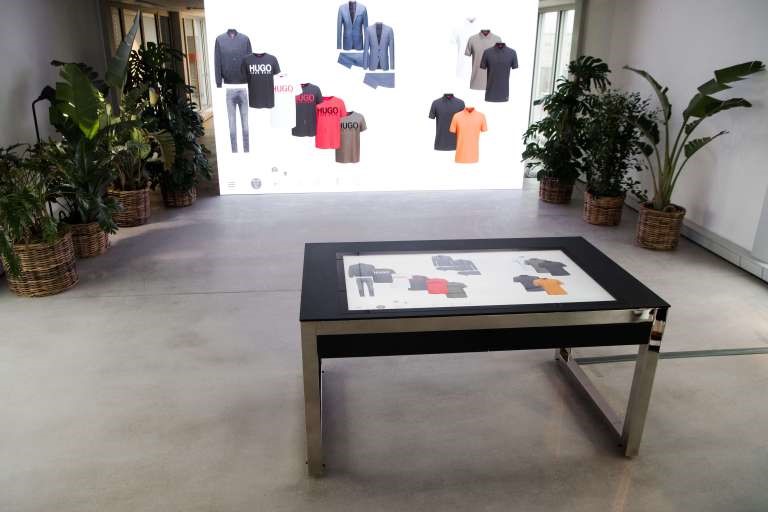 Enabling an interactive, engaging experience
However, the potential applications of 3D technology extend far beyond product development. While it may sound more like Star Trek than real life, fashion brands are now able to integrate their virtual collections into innovative 3D virtual retail spaces that allow users to walk through and fully interact with garments.
This feature opens up exciting new possibilities for fashion houses. The biggest beneficiaries may be sales teams who are able to swap spreadsheets and physical samples for entirely virtual assortments. In this way, fashion houses are able to quickly and accurately visualise their designs and proposals, without the need to develop expensive physical prototypes until they are completely satisfied with the user experiences on offer.
What's more, the interactive element of these virtual spaces will enable fashion houses to collect important data insights to further drive product and experience optimisation. If a particular feature of the retail space is underperforming in terms of the level of interaction, the sales team can take steps to adjust the presentation of the product, honing the customer experience as they see fit.
Business benefits aside, the switch from physical to virtual also offers a potent sustainability and fuel-efficiency benefit. Thanks to the lifelike nature of modern virtual experiences, not only do fewer elements require prototyping and manufacturing, companies will also be able to radically cut back on shipping and transportation. With consumers increasingly conscious of fashion's carbon footprint, there has never been a better time for companies to embrace sustainable development practices.
Coming soon to a store near you…
Virtual reality's real forté, however, is its lack of limitations. Having long had to rely on physical brick-and-mortar stores to sell and showcase their products, brand-owners are now in a position to select whatever space is most congenial to their vision. Customers can peruse high-end ski apparel on the slopes of Val d'Isère, or scrutinise swimwear under the glow of the Amalfi coast. Alternatively, real life can be traded in for a magical or futuristic environment.
That's not all, though. Fashion labels are actively exploring ways to integrate artificial intelligence (AI) into critical merchandising, assortment presentation and sales forecasting processes, which have so far largely been analogue. Another trailblazer, Tommy Hilfiger, recently announced a partnership with IBM and the Fashion Institute of Technology (FIT) to identify ways AI can help identify upcoming trends faster and enhance the design process.
Equally, further technological refinement and AI development will allow fashion labels to become more active in merchandising products through online avatars, such as video games and digital communities. With these channels offering brands untapped access to legions of loyal followers, high-quality 3D visualizations can open up new horizons for fashion label marketing departments.
In short, it seems only a matter of time before 3D visualization and virtual reality technology become the standard over physical products and samples when presenting to consumers in B2C environments. And with key fashion technology players moving forward faster than the industry can keep pace, the road ahead seems both uncertain and exciting. The only that is clear with 3D fashion technology? The best is yet to come.
Click to find out more about our 3D technologies!