How retail solutions can turn the tide for an industry in need of change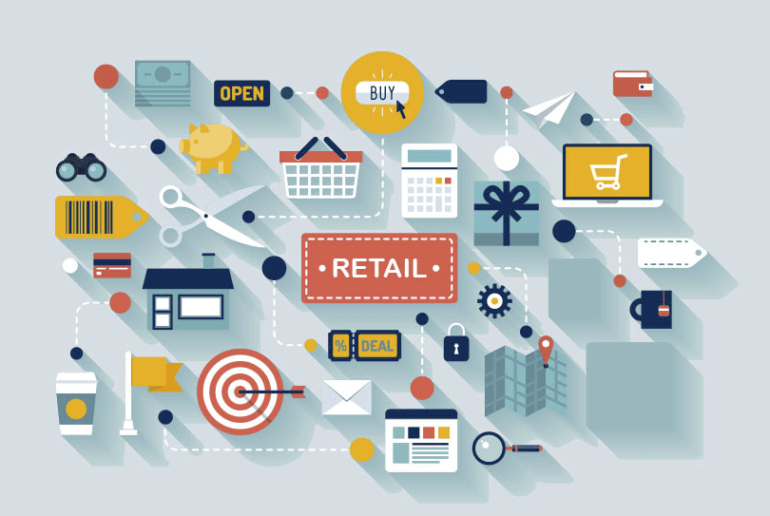 As a business owner, to innovate is to compete. The fashion and apparel industry is no exception. For better or worse, the industry even is a great example of why innovation is such an important aspect in offering a better product or service, to an ever demanding customer base. Those who are too slow, or too late, with the implementation of innovative retail solutions or services, tend to fall behind or disappear altogether. The aim of innovation of almost all fashion and apparel brands, revolves around two valuable advantages over the competition: speed and cost.
The main concern for apparel manufacturers has always been to keep production costs as low as possible. This has created an "apparel sourcing caravan" that started in Western Europe, moved through Eastern Europe onwards to China and has now settled in Africa and Southeast Asia. The quest for cheaper production had led companies halfway across the globe and only added to the inert nature of the fashion product introduction cycle. Achim Berg, co-author of the McKinsey report: 'The next stop for the apparel sourcing caravan: digitization' states that it is getting increasingly harder for the caravan to find the next stop. Where does on go after reaching the ceiling, or better yet, the bottom?
Today's fashion industry is increasingly being dominated by online influencers and fueled by the need for instant gratification and social media. Therefore, time-to-market, speed of communication and increased productivity are essential to compete and thrive in the industry. Dick Johnson, CEO and president of Footlocker, adds: "The old model of guessing eight to nine months in advance what the consumer might want isn't going to work anymore. We need to shorten product development cycles. The consumer wants new, the consumer wants fresh."
A great example of how lead times can be reduced drastically is by completing the circle of the sourcing caravan: the return to Western Europe. Which brings us from low-cost, to high-speed. British shoemaker Clarks has released the news that they will be opening a manufacturing plant next to their headquarters in Street, Sommerset to reduce lead times, being close to their market and to ensure a faster response to changing customer trends. The plant will not replace the manufacturing which currently takes place in Vietnam and India. Besides nostalgic and nationalistic reasons Clarks show that 'Made in Britain' does not only add symbolic value to their product, but also offers a means to stay ahead of the competition.
Retail solutions are a sellers best friend
Some brands, mostly smaller ones, are not able to afford to move their production to a high-wage country. Luckily there are many ways to innovate using cheaper alternatives. One of these is Computer Aided Design (CAD) software and it can help a business speed up their design, decision making and sales processes. No wonder the retail solutions industry has crawled out of its niche corner and grew into a more leading and larger market. There seems to be no limit as to the benefits technology can offer the apparel and fashion industry.
3D CAD software can help companies play into trends much quicker since the software can replace multiple sample rounds and help communicate the design must easier with stakeholders that operate in- and outside of the company. Whether a company implements a software package or outsources the 3D work to a company like ours, the possibilities and the rewards for sellers and consumers alike will only become greater with time. The creation of entire 3D collections that are turned into 'virtual sample libraries' and can be used for an array of purposes that offer the seller a wealth of possibilities. The samples can be synced into a Virtual Merchandising Tool that greatly empowers your sales, marketing and merchandising team. Being able to create virtual stores with VR capabilities and with incorporated sales and marketing data provides your company with a great advantage. The retail solutions available are endless and the benefits are massive.
So do not listen to people who say that retail is dead. Just like society, retail is changing or has to change in an ever dynamic and fast paced landscape. Embrace the need for change, adapt and overcome. The world keeps spinning and the industry will keep moving forward, with or without you.
Find out how we innovate the fashion industry!