PixelPool's Dtail partners with Cardy Papa to design three new virtual showrooms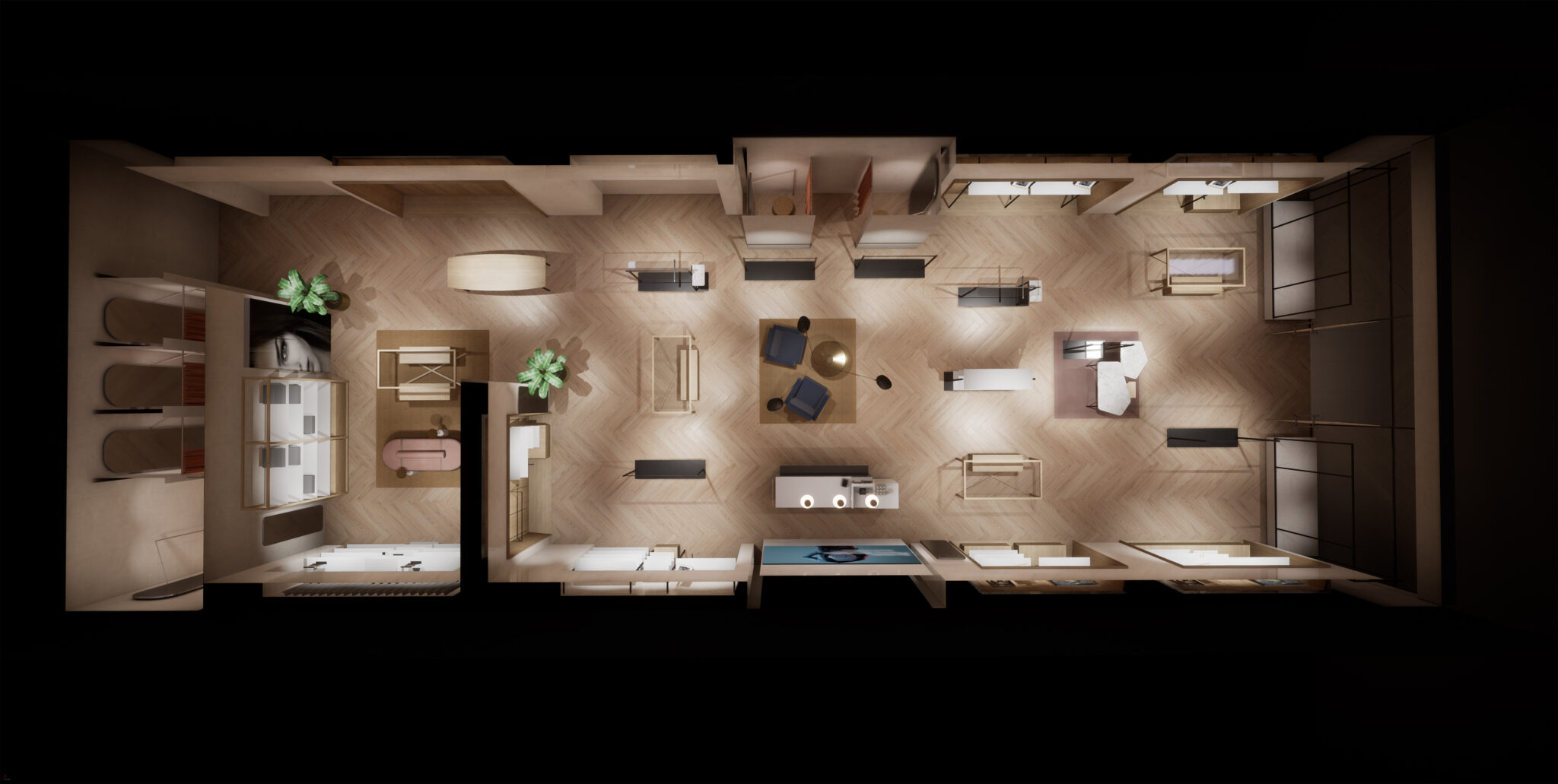 PixelPool's virtual showroom solution Dtail has partnered with London-based interior architecture design studio Cardy Papa to create three bold, brand new, 3D showroom environments where brands can visualise and merchandise their collections. This is the first time a VR company joins hands with a premium interior design studio, breaking boundaries between the physical and the virtual.
Dtail is a cloud-based visualisation platform introduced in 2019, developed by Pixelpool.  It  enables fashion brands to plan, visualize and sell their collections by linking product data to 3D virtual samples and sync those assets to a virtual showroom: a realistic, fully customizable virtual environment which elevates the visual merchandising, B2B sales processes and sustainability.
Cardy Papa's mission is to create spaces that form a close human connection and have a defined role and purpose. The design studio is led by Alison Cardy and Christian Papa, who have been working together for over 30 years. The experience and quality that Cardy Papa brings to the table, will ensure a unique, and immersive experience for the users of the Dtail platform.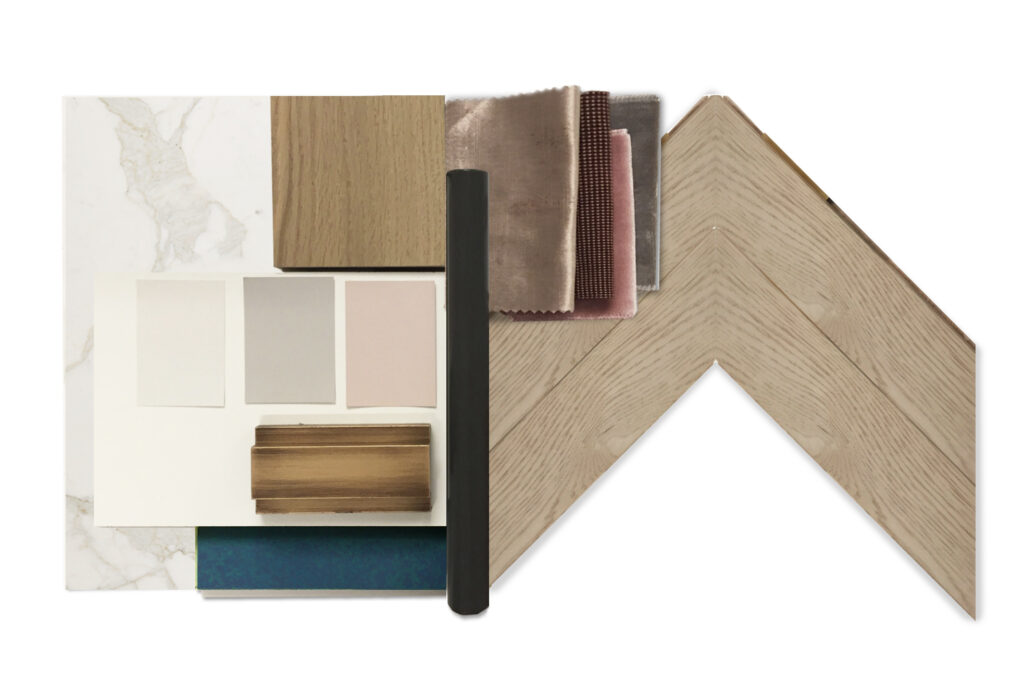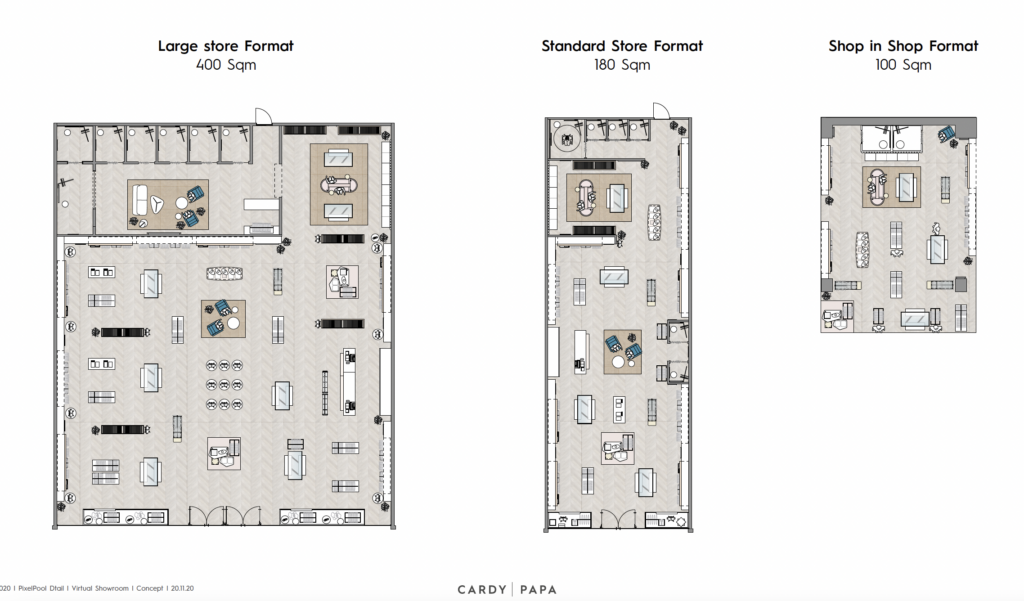 PixelPool's CEO and Founder, Maarten van Dooren, says: 'Our partnership with Cardy Papa combines the expertise of two companies with deep roots in their respective industries. Creating a combined effort that aims to drive innovation and transformation in the fashion industry. We are very excited about the inspiring environments we are going to create together for our clients'.
The collaboration has resulted in three, unique, digital retail spaces – spearheaded by Cardy Papa's designer Ozlem Duztepe – in addition to the current retail spaces available on the platform. Fashion brands will be able to choose from these spaces and customize them to their liking: filling them with custom 3D collections, branding and fixtures. Differentiating by style and theme, each showroom designed by Cardy Papa has a unique atmosphere grounded in either an industrial, contemporary or luxury style.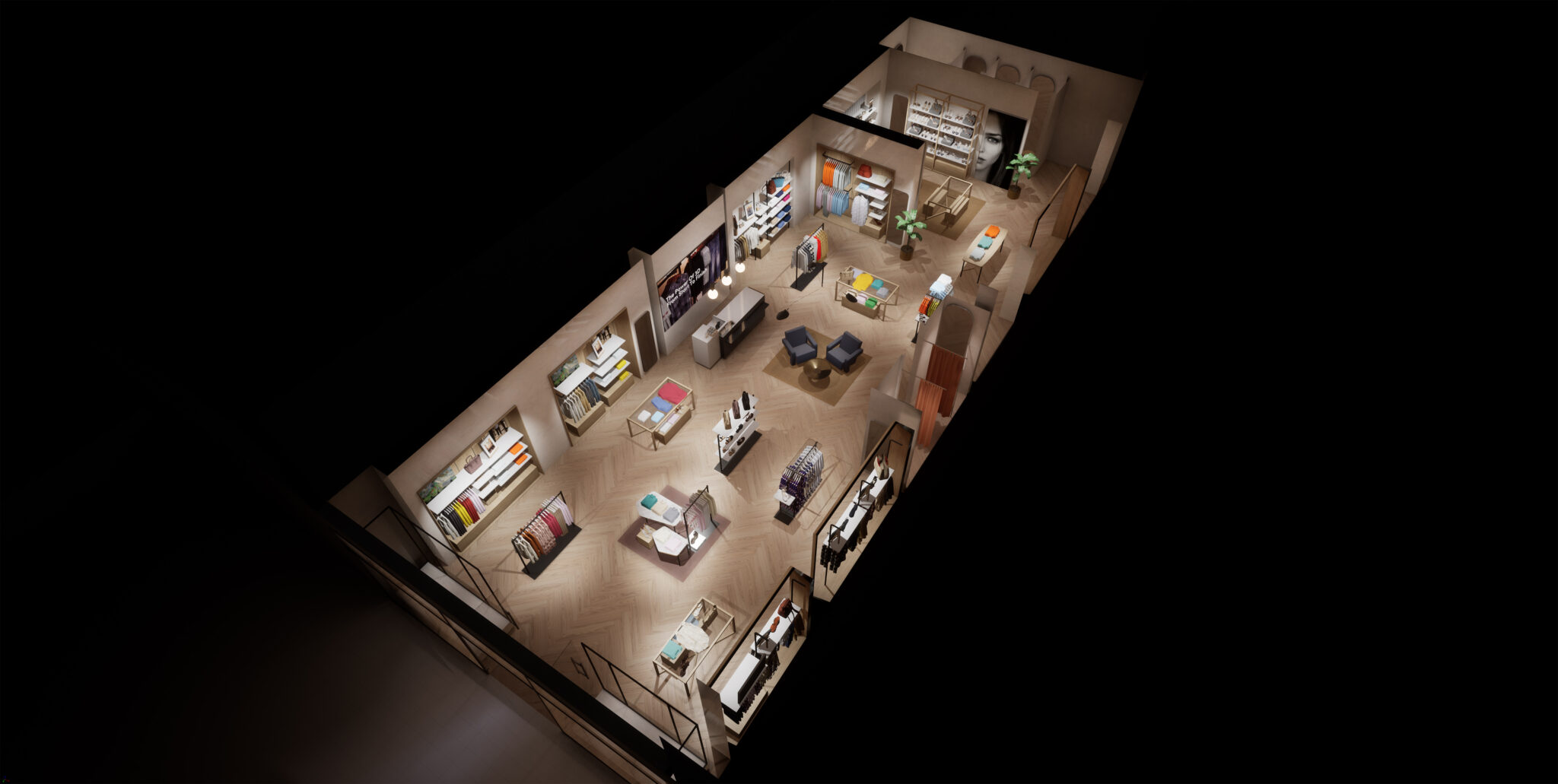 'For 17 years, we have worked with and admired Pixelpool's exceptional skill in digital visualisation. Now creating digital retail spaces that fashion brands can work into to reflect their own brand and collections is an enormously valuable tool, particularly in a post Covid climate where the need for access to editable, virtual brand spaces is heightened. We see immense opportunity for international brands to use this tool to help control their wholesale brand expression across different markets', Alison Cardy, Managing Director, Cardy Papa.