Top 7 trends that will shape the fashion industry in 2019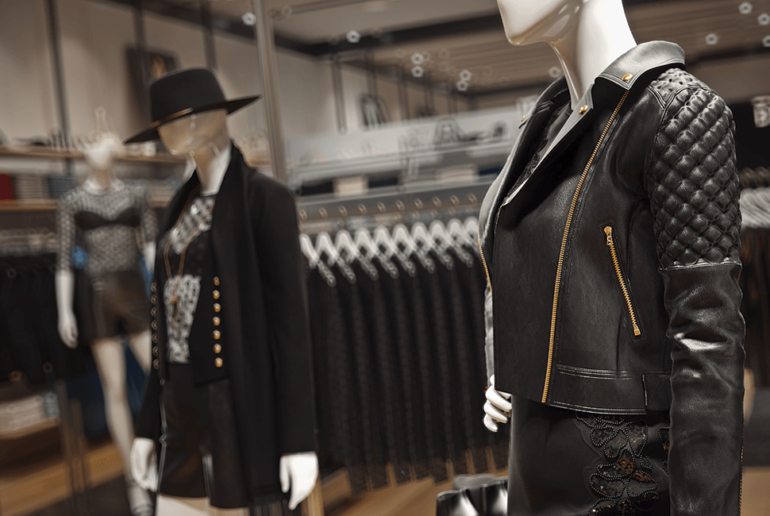 As the year comes to a close, it's time not only to look back on everything that happened in this busy year, but also forward to the top trends that will disrupt, shift and change the fashion industry. After the reckoning of 2018, 2019 will be a year to look beyond just the mounting challenges to the growing opportunities of a dynamic marketplace.
Above all, successful players in the fashion industry will embrace that the last to innovate are the first to fall behind, and that the rules of yesterday do not necessarily apply to the landscape of tomorrow. More than ever, companies now need to be agile, think digital-first and achieve ever-faster speed to market. Equally, they need to take an active stance on social issues, deliver on consumer demands for transparency and sustainability, and have the courage to re-think their own identity and the sources of their old success.
Below you can explore the top seven fashion industry trends for 2019, as outlined by the online publication Business of Fashion and management consultancy firm McKinsey & Company in their joint report The State of Fashion 2019.
Self-disruption as the key to success
With new technologies, social media and the pool of younger consumer growing larger, heritage fashion brands have to disrupt their own ways and embrace new sides of their identity. Specifically, as millennials and generation X become more and more tech-savvy, established brands need to keep pace with "challenger" brands by appealing to the changing tastes of younger consumers.
Louis Vuitton and Celine are good examples of brands that are successfully reinventing themselves to some extent. Under new creative officers, Celine has moved away from the style they were known for and Louis Vuitton has added a more playful, 'streetwear' style to their range.
Looking East to emerging markets
As growth in Europe stagnates, emerging Asian markets are set to cement themselves as forces to be reckoned with. India's economy, for example, is set to grow by 8% annually between 2018 and 2022, while the Indian apparel market will be worth an estimated $59.3 billion dollars by 2022.
That's not all, though. China is set to overtake the US as the world's largest fashion market, thanks to high levels of middle-class expansion. As such, we should no longer consider China a cheap labor country, but as the fastest growing fashion market in the world.
Escalating trade tensions
This shifting market landscape is symptomatic of wider economic tensions that will affect the fashion industry. Specifically, trade tensions between the US and other large economies will increase the costs of some players. Moving production closer to their market was already becoming a market trend, as exemplified by Inditex and Clarks, but added tariffs might just be a tipping point.
What's more, the footwear and apparel industry will be highly impacted by Brexit; 63% of clothing designers and 55% of UK-based luxury goods makers are involved in export. Will this put the UK market in a vacuum, or is the world willing to pay more for British couture?
Find out how Trump's trade war will affect the fasion industry.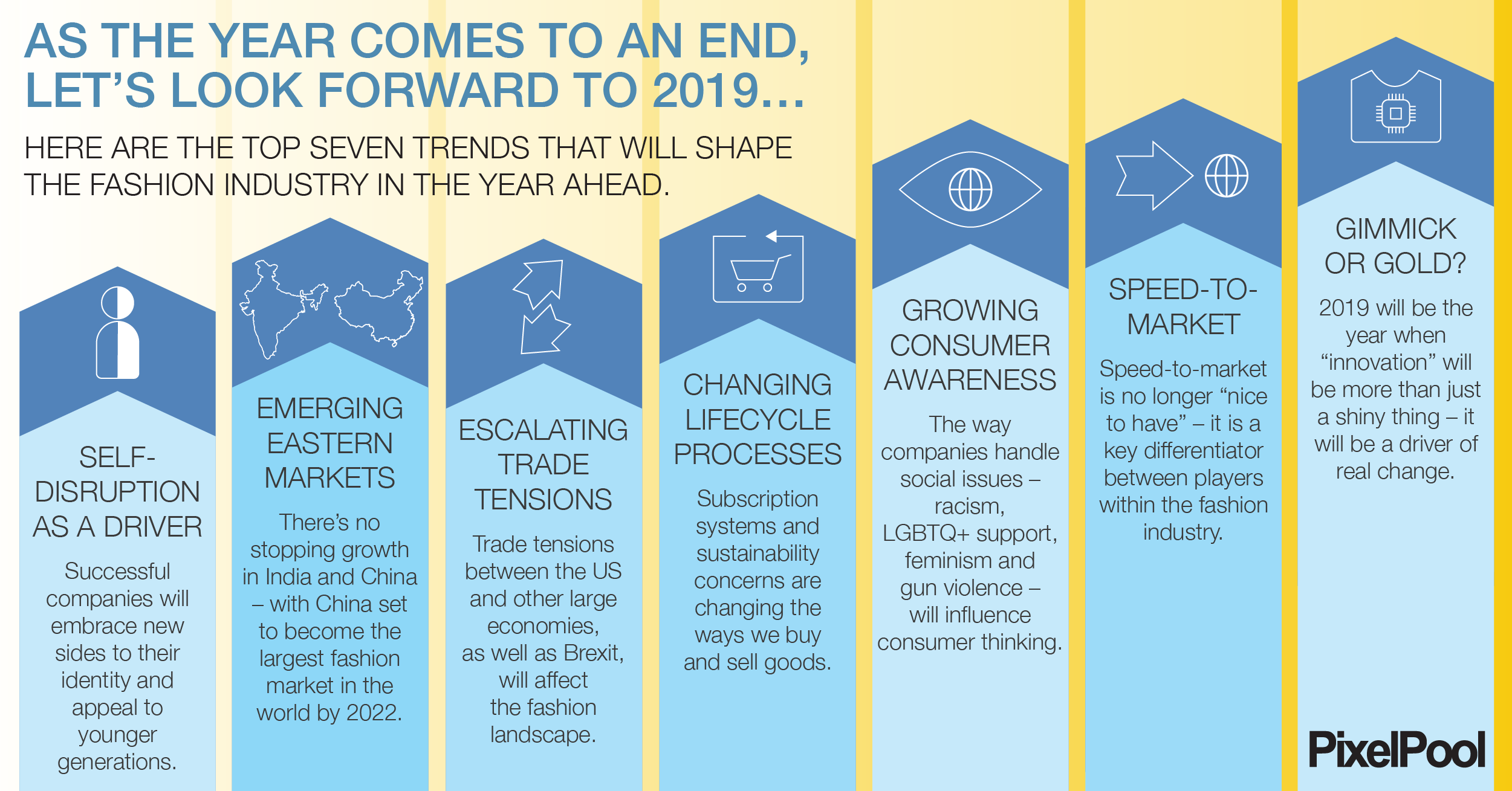 Changing lifecycle processes
Across industries, traditional retail business models have been disrupted, with subscription systems and sustainability concerns are changing the ways we buy and sell goods. With apps like Depop and Vinted, consumers can now re-sell their used clothing, apparel and footwear – giving these pieces a second life. It also gives consumers the opportunity to buy items that were sold out in exclusive drops.
Equally, companies such as Rent the Runway and Nova Octo are the Airbnb of high-end clothing, allowing the rental of haute couture garments for a tenth of the retail price. This opens up the market for people who are not able to afford to buy high-end pieces, and again gives garments another chance to be worn.
Why is H&M burning billions of dollar's worth of clothing?
Growing consumer awareness
Today's consumer is increasingly socially aware, and often takes on the role of being an industry watchdog. The way companies handle social issues – including racism, LGBTQ+ support, feminism and gun violence – are factors that influence consumer thinking and the decision to buy from a certain brand. In 2018, Nike and Dolce & Gabbana already showed the potential opportunities and pitfalls involved in handling these matters.
Equally, fair labor, sustainable resourcing and environmental issues are more and more important to consumers. Research has shown that 66% of consumers are willing to pay more for sustainable goods. While there are brands that are transparent – such as Adidas, and Arket – there are a lot of big brands that have little idea what their supply chain really looks like.
Speed-to-market as a differentiator
Move quick or lose out! In an age when consumers expect instant gratification, speed-to-market is no longer "nice to have" – it is a key differentiator between players within the fashion industry.
Interestingly, while brands are increasingly investing in technology in order to be able to supply their consumers with the latest trends more quickly, mobile conversion is still lagging behind compared to desktop.
2019 will be the year of dedication and differentiation, when it comes to innovation. Wesley ter Haar, founder and COO at MediaMonks offered a great quote regarding innovation: "Right now innovation is a shiny thing. It's more about the perception of innovation and getting PR around something rather than it being genuinely innovative." The gap between companies that truly use innovation to their benefit and laggards using innovation as a gimmick, will grow larger. 2019 will truly be the year of: innovate or die!