UNLIMITED POSSIBILITIES – Dtail breaks the boundaries between physical and digital to bring the ultimate retail spaces to brands.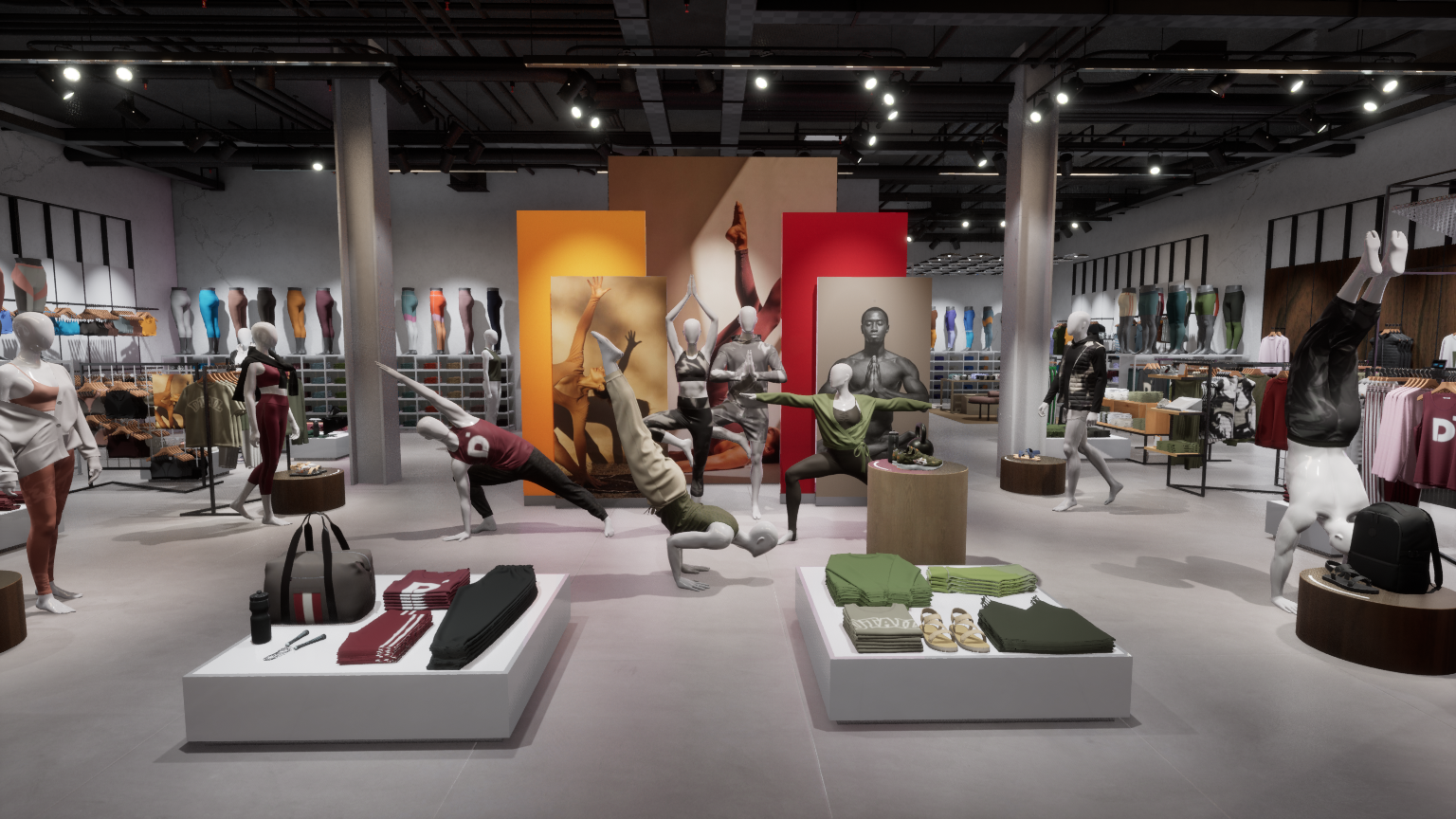 For many, e-commerce is primarily thought of as a B2C engine, while brands have long used it as an easy way for their wholesale customers to confirm a buy or to place re-orders. However, that e-commerce interface, in many ways, remains a relic of the past; the repetition of thumbnails on a neutral background created 25 years ago by Amazon to sell books.  With Covid-19, we saw some forced evolution, as many were pushing the Microsoft software suite to breaking point, engaging customers with 'PowerPoints on steroids' through various video conferencing tools. 
In today's ever-changing retail landscape, the competition among fashion brands is more intense than ever and having a digital interface with buyers allows for increased efficiency.  This however, can also create a rather uninspiring experience void of the romance of a fashion week or showroom experience.   
"Going to market was always magical for me.  I was spoiled during my time at Tommy Hilfiger.  Dan O'kelly and Trent Wisehart, season after season, would take the same four walled space and transform it into a whole new world with some paint, plaster and perfectly placed props.  Market week at Tommy was always an event because buyers looked forward to the visual experience of the season.  The French Riviera was suddenly on 39th street in New York or the Swiss Alps appeared on the Rokin in Amsterdam." 
Gary Plunkett, Chief Commercial Officer, PixelPool 
What we have learned from brick-and-mortar shops is that they offer a unique advantage in activating as many senses as possible to influence a customer shopping experience with intuitive floor plans, flattering lighting, eye catching displays and much more.   
We tried to replicate that B2C experience in B2B selling.  In our mission to continue to offer forward visual solutions, we looked to create the ultimate bridge between physical and digital to allow our brands to create a customized market experience for their buyers and/or a more engaging adoption meeting for designers, merchandisers and sales teams.  Pair that with the inherent visual merchandising capabilities of the platform that retailers can use to execute and communicate VM guidelines to stores, and Dtail takes on a whole new level of efficiency.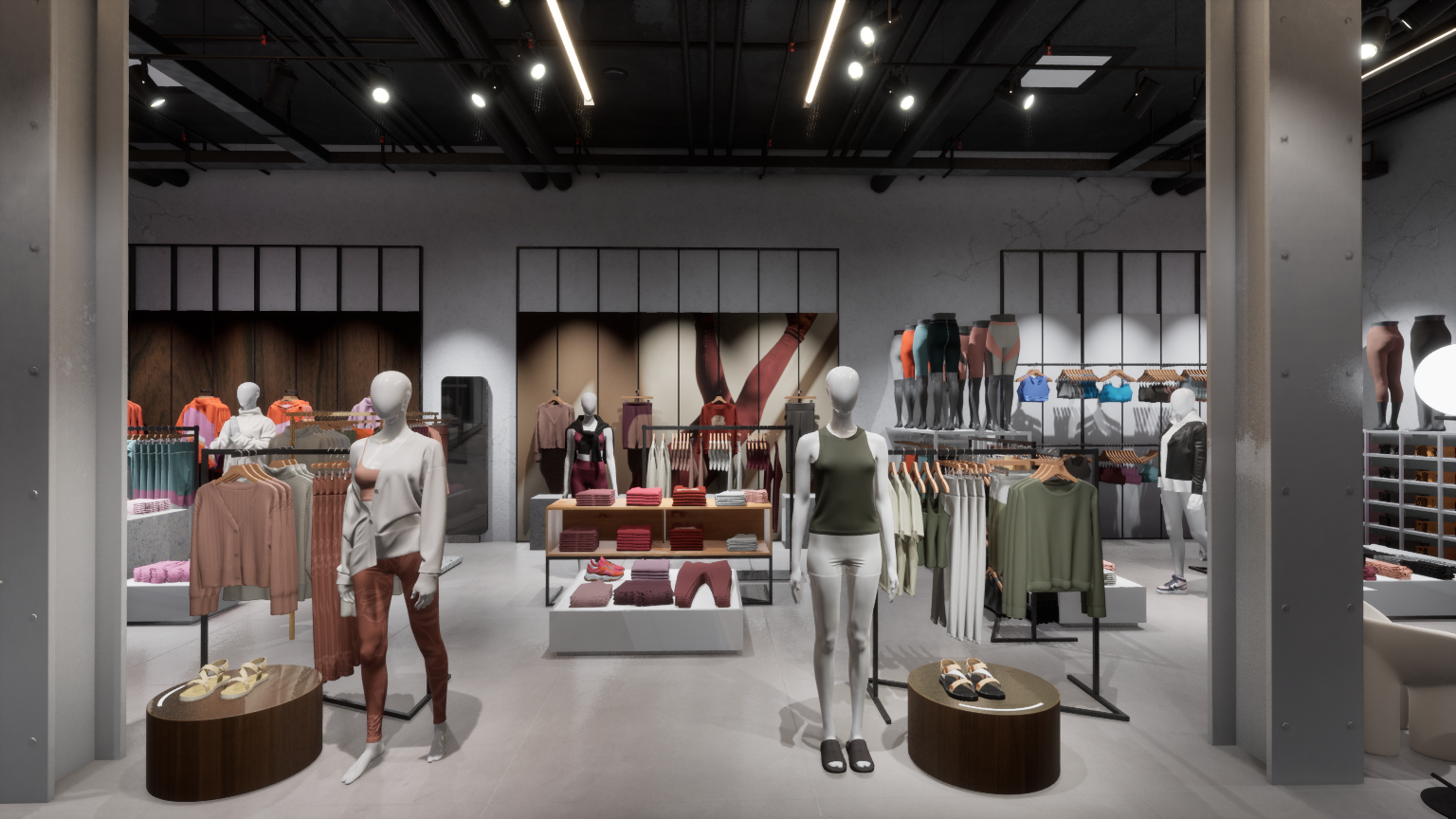 Teaming Up with Design Studio Cardy Papa
We recently teamed up with Cardy Papa, an interior architecture design studio that has extensive knowledge in building retail experiences for physical stores that engage the senses.   Together, PixelPool and Cardy Papa have combined their areas of expertise to create the ultimate adaptable spaces for fashion brands to elevate their interactive experience. A four walled canvas complete with architectural elements and even dressing rooms from which, a brand can create unique visual experiences by adding graphics, bespoke fixtures, props and mannequins.  The three spaces (Industrial, Contemporary & Domestic) they designed cover the needs of brands at all market levels, from Premium to the high-street.  By joining forces, we have created a powerful collaboration that can deliver a seamless and high-quality showroom experience for fashion brands. The result is a set of spaces that are not only visually stunning but are also designed to meet the specific needs of the fashion industry. 
The Industrial Space
The Industrial space is crafted with high-street and sports brands in mind allowing space and fixtures that would best represent their aesthetic and target vision. The store environment has exposed ceilings, colored accents, concrete flooring, exposed columns, and an overall blank canvas that sets the stage for retailers to inject personality and fun. 
"We created an active space providing the ability to highlight product innovation as well as heightened flexibility to re-configure the display furniture. We envisioned the space with a dramatic use of mannequins, over-scaled graphic panels and the ability to respond at speed to new collections" 
Christian Papa, Cardy Papa, Executive Creative Director 
on what he was trying to achieve with the Industrial Space
By combining expertise in physical retail architecture and design with digital knowledge, the PixelPool and Cardy Papa collaboration offers brands the opportunity to fully leverage digital showroom environments. This approach enables retailers to adapt to the digital age in a form they are familiar with – the retail store.  When asked about her thoughts on using a tool like Dtail, Ozlem Duztepe, Interior Designer at Cardy Papa said "this tool is extremely helpful for a global retailer. This platform enables them to create a 'look' and to easily provide the same look to all stores.  Refreshing store layouts is so fast paced now, so working with Dtail will allow retailers to keep up with that speed of change across all locations."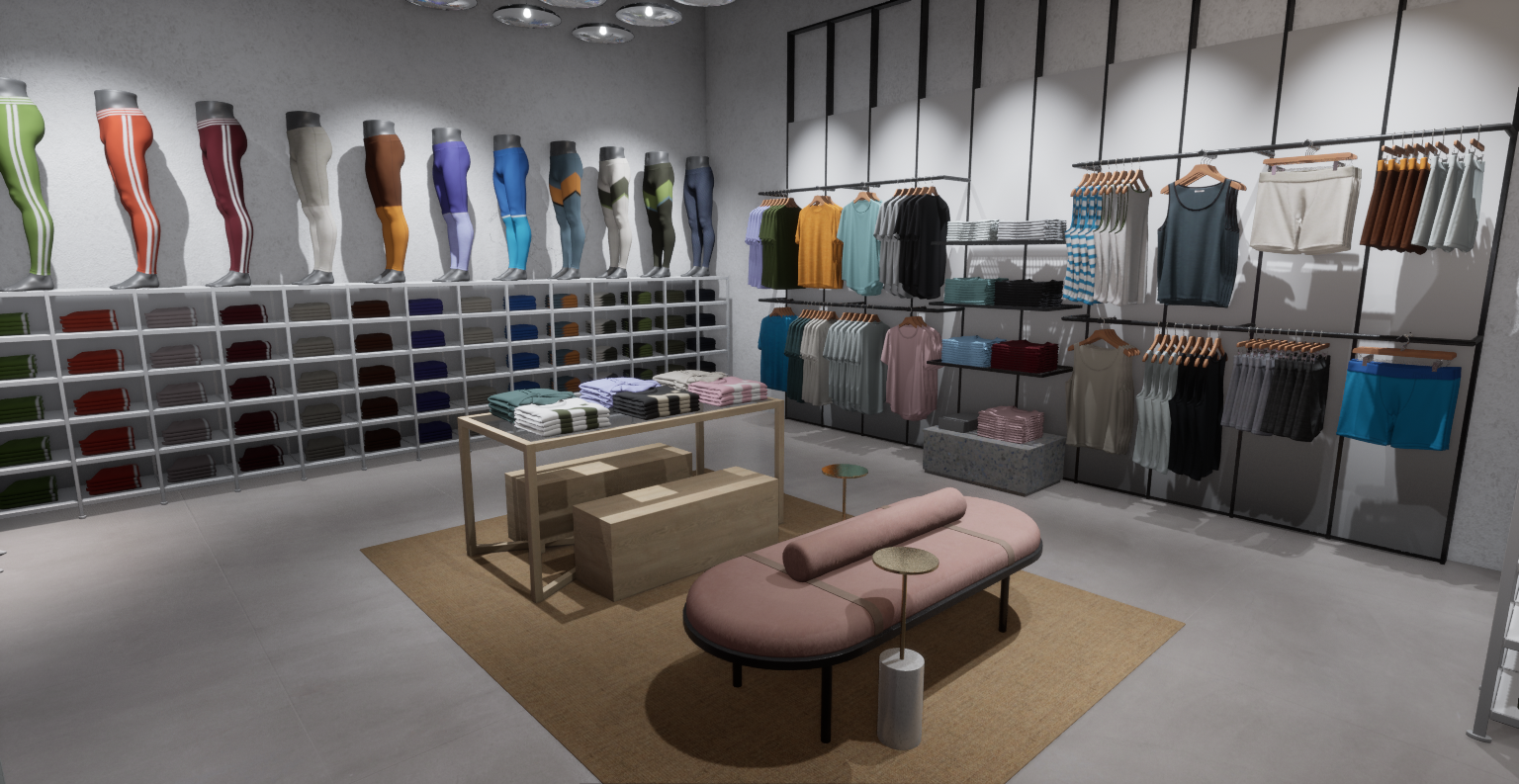 What this means is that in addition to creating a more engaging retail buyer experience from a B2B perspective, the ability to have a virtual twin of a retail space allows brands to also define their visual merchandising strategy for all stores.  The unlimited user model of the Dtail platform allows for access to all, so in combination with having digital products, a visual merchandising team can access the virtual twin of their own store and do a mock merchandising of their space with the product assortment they know they will get, months before any product is delivered.  Moreover, they avoid the effort of having to physically move fixtures repeatedly before the store is set.  Another key advantage to working like this is that a brand's headquarters can see exactly how each store is merchandised if all visual merchandisers are required to do the store sets first in the Dtail virtual environment.   
"Before, retailers used to photograph the stores internally for every drop of merchandize and then they'd send out these books to every store. For a large retailer this would require potentially explaining the merchandising of one corner of a store to say, 800 stores.  Dtail could replace a retailer's need to set up and photograph corners or mock shops at HQ and email them out…" 
Christian Papa, Cardy Papa, Executive Creative Director 
In today's rapidly changing commercial landscape, retailers can gain a competitive edge and achieve business success by utilizing virtual environments. By leveraging the power of digital transformation, brands can remain relevant and stay ahead of the competition.   Dtail provides a familiar yet innovative way for retailers to step into the digital world and meet the ever-evolving needs of B2B clients while future-proofing their business.