Working at PixelPool: 3D Artist Kim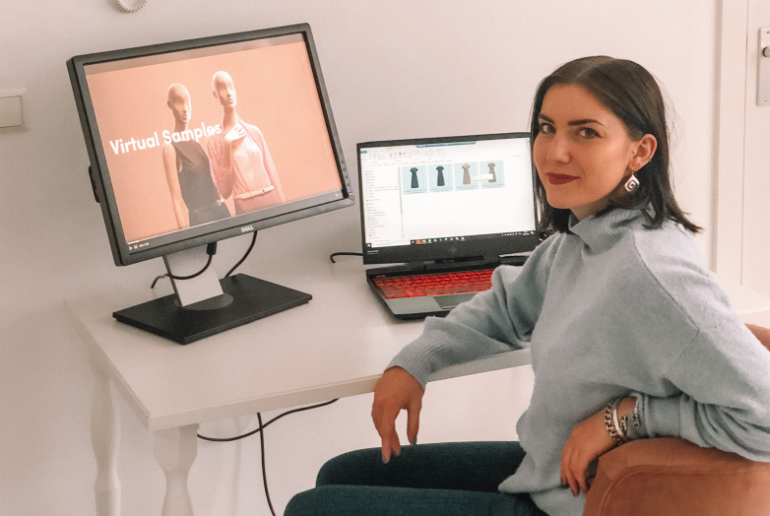 Hi all,
My name is Kim van den Brule and I am a Virtual Fashion Specialist at PixelPool. Last year I graduated at the Amsterdam Fashion Institute as a Fashion Designer. During my study's I noticed that the process of creating a collection takes a big toll on the environment. Since then, I did not want to be part of the 'old fashion system' and therefore started looking into other options to create collections. Along the way I found out that the process of creating a garment could be done fully digitally. There are a lot of software brands that offer digital solutions for the fashion industry. I started doing some research on fashion innovation, and since then I became so fascinated with the "new way of making fashion", that I went fully digital.
A couple of months after graduating, I started at PixelPool as a 3D Artists trainee. I wanted to learn as much as possible in 3D and still work in a creative company. PixelPool gave me the opportunity to do so and I am grateful to have gotten this chance. Immediately I noticed that being a 3D Artist takes a lot more than just making garments or accessories in 3D fashion programs. To be a 3D Artist you must know how to create a store from A-Z, from fitting rooms, mirrors to the stairs in a store for example. My colleagues are so talented and when there is time the teach me how to work in other software programs such as 3D's Max, Blender and Zbrush. They inspire me and give me the extra drive to create awesome stills or assets in a virtual space every day.
What I love about my job is that every day is different and challenging. On top of that I get to travel quite a lot. I work with two different offices within PixelPool: the 3D production team in Sofia, Bulgaria and the 3D artists in Portland, US. In January, I flew to Sofia to meet my team members and to work together. It really helps on a professional and personal level to know the people that you work with and bond with them. You get to brainstorm over production processes, how to create workflows and what the needs of a client are. On a regular basis, I create and elaborate designs in 3D for big fashion brands that are working with us. Together with the amazing team in Sofia we have created those assets for clients. Most of the time I am working with the project manager and the lead of the team to get the best results. From creating styles of my own, to checking styles before sending out, to calling the team to ask for support how it is going. This might be challenging sometimes since not al 3D artists have a fashion background, therefore I am glad I can teach them how perfect patterns are made or how certain fabrics are draped over a mannequin. This is how we learn from each other. To be part of this team and work together with those people makes me feel blessed. They work really hard to get the best results.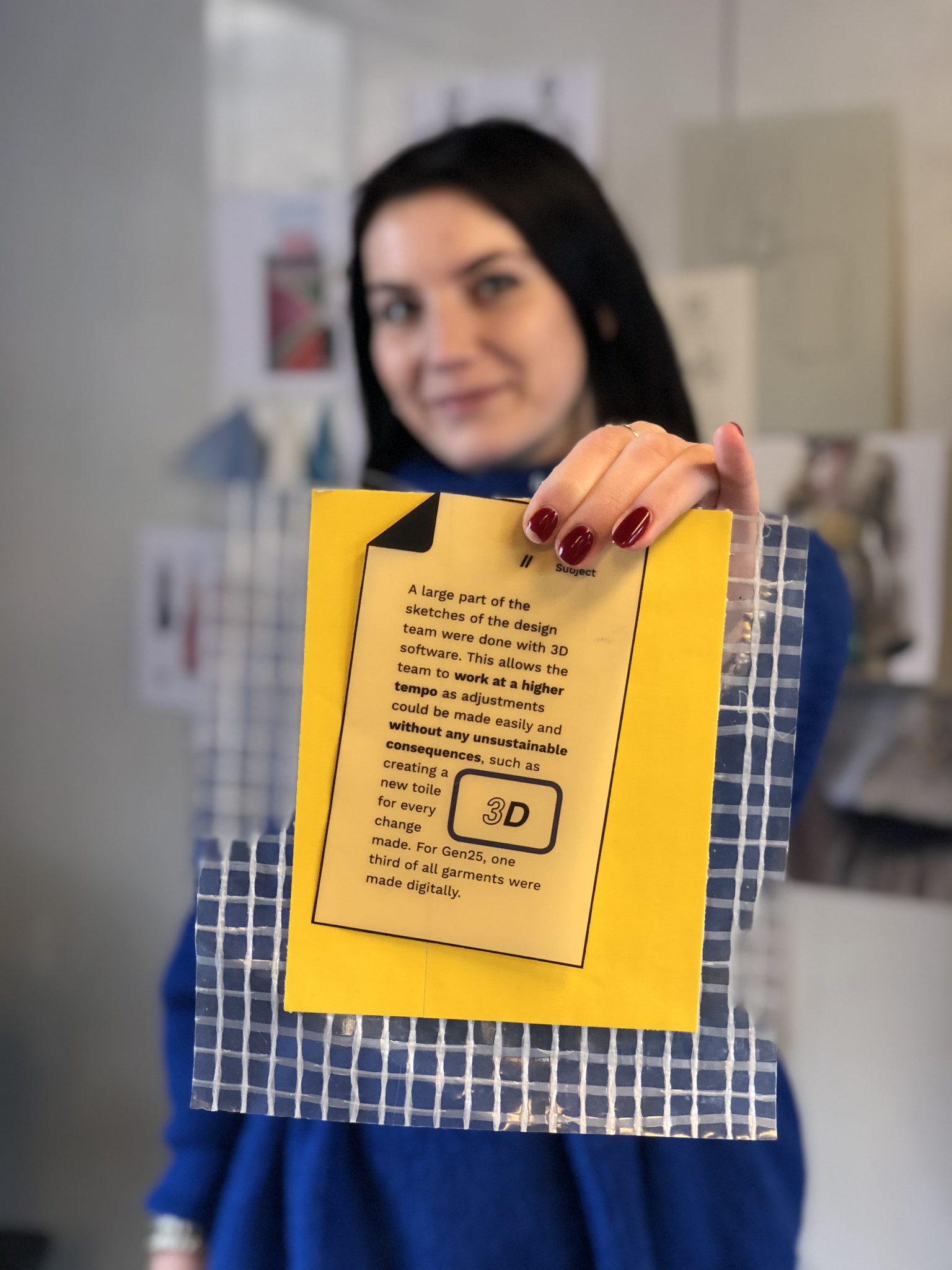 Besides my 3D work, I also get to be a part of the latest addition to PixelPool. Dtail is a cloud-based platform that enables fashion brands to plan and visualize and sell their collections by linking product data to 3D samples. These samples are placed in the virtual showroom, which is a realistic, fully customizable environment that helps brands to elevates their visual merchandising and B2B sales processes. Together with a big and amazing team of developers, artists, and managers, we help clients with setting up their 3d libraries and 3D collections.
Dtail and PixelPool have been present at the P.I Apparel conventions, in New York, Lago Maggiore and Los Angeles. As a new team member in the company with fashion and 3D knowledge, I was amazed by the fact I was able to attend the venue in Los Angeles last February and hopefully the upcoming P.I. Apparel in New York. In this new fashion world, a lot is shifting, fashion brands are trying to be more sustainable and to create their own 3D collections. When those brands create assets in-house, the team and I support them with the integration into the platform.
One of the main problems that fashion brands are currently facing, is that a lot of brands do have some virtual knowledge. but it is still in its infancy. Therefore, I guide them with the 3D programs, teach them all the ins and outs so that in the future I do not have to hold their hands any longer. When a client must start from the ground up, our talented team in Sofia is able to create all those garments for them. I am glad that the fashion world is finally shifting towards a better and more sustainable future. It is very exciting to be a part of that.