Working at PixelPool: Texture Artist Vasilena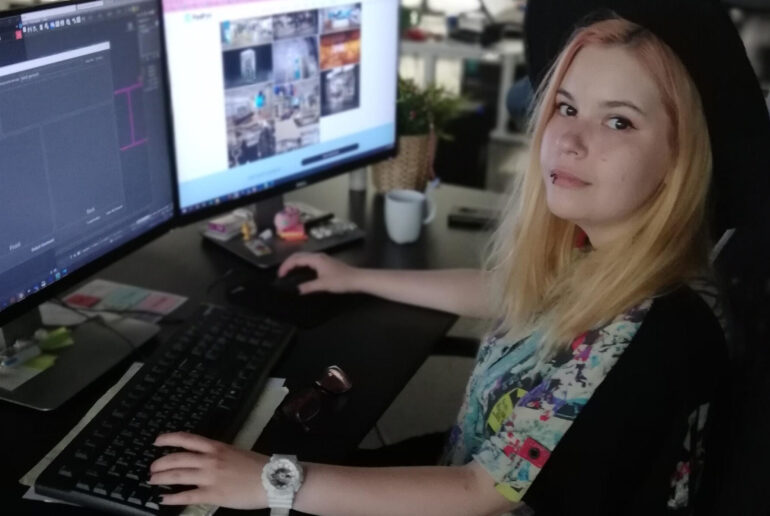 Hello, my name is Vasilena and I work as a 3D Artist and Trainer at PixelPool. I started this position nearly a year ago and it has been such a pleasure working for the company and taking part in developing the future of the digital fashion industry. I have never thought that one day I'd be creating 3D apparel for high-end and -profile brands and working alongside a collective of very skilled people. Not only are my colleagues talented but they are very kind as well. They've welcomed me in and taught me the elusive workflow, showed me new ways of working with different software, and have accepted me as a friend. I feel like I've become part of an amazing and heart-warming family.
Being a market leader in the digital fashion sector, my job at PixelPool has always been very diverse and ever so interesting. There's never a dull moment, even now, when working from home, I'm finding new challenges and different ways to approach and improve my workflow. Combining teaching and 3D work is almost like a dream come true. I've always wanted to be a teacher but doing just that had stopped me from pursuing this career path. However, at PixelPool I am offered an opportunity to both these tasks. It's a very gratifying feeling, being able to return the favor of what my colleagues have taught me and to pass on my experience to the future colleagues in the best way possible. And just like a sponge of knowledge I've tried to soak in as much information and skill that everyone has ever given me and then devote it to the new people that start work at the company. Working alongside them is in a way re-discovering our processes and authenticating their credibility and integrity. The most satisfying feeling, however, is seeing the people you've taught do well in the tasks given to them.
And even though teaching is my primary focus right now, I continue to do 3D work, alongside my other tasks. It's exciting being able to switch from explain and making tutorials about the workflow to actually taking part in the workflow. It's the complicated and interesting approach of mixing various 3D software to create the best end-product possible that is the most exciting part of my daily work. From Marvelous Designer and Clo 3D to 3DS Max, Photoshop and Zbrush, the process flows perfectly and in harmony from start to finish. Complicated as it may sounds, once you get the hang of things you wouldn't notice how the early mornings turn to late evenings. The job itself and the people around you create a relaxing atmosphere both to work and socialize and that gets you so absorbed in your work, time snaps right past you.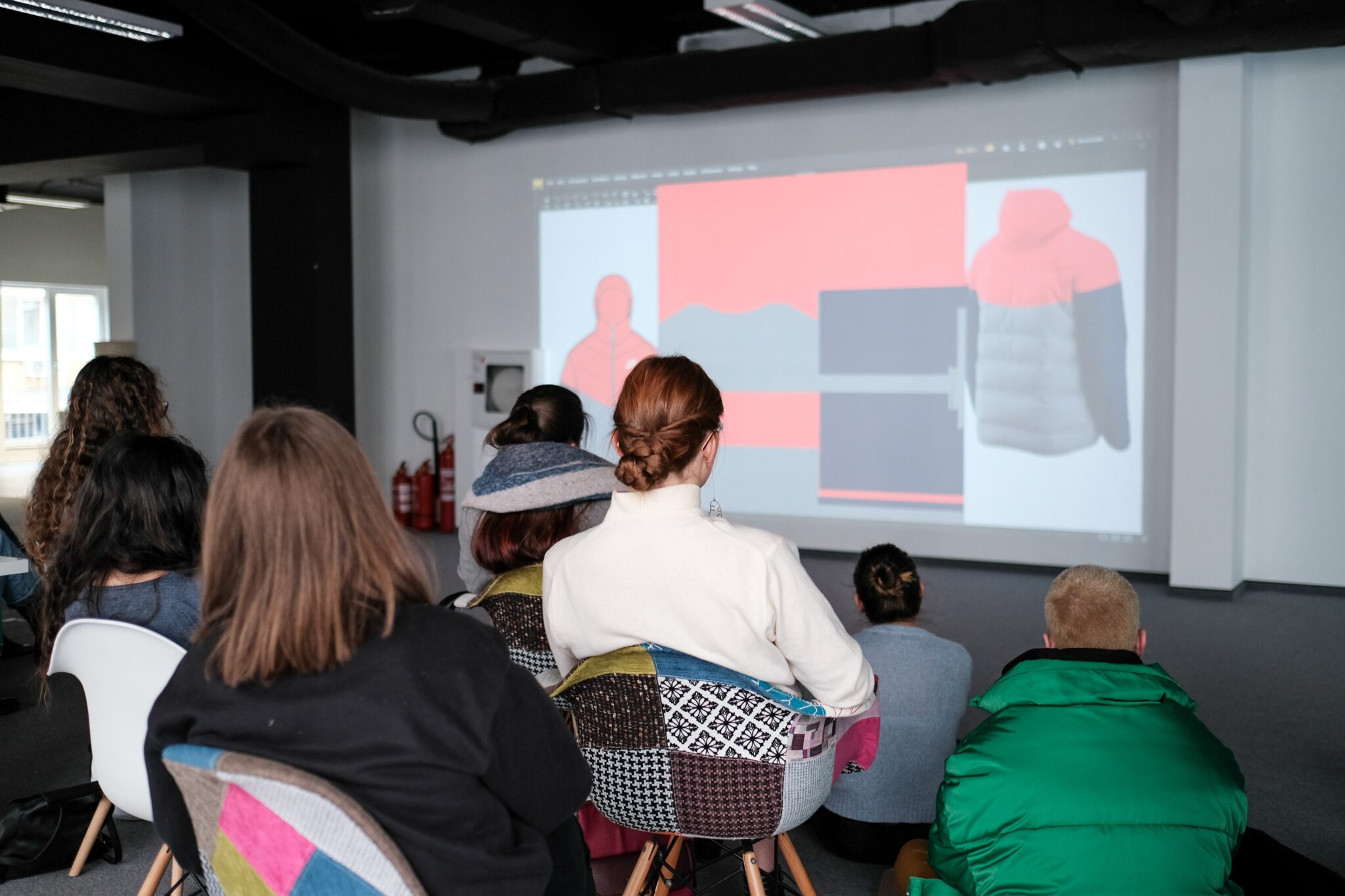 The work as a 3D Artist at PixelPool sheds a whole different light on the fashion industry as you know it. Fashion is being regarded as a very manual and hands-on process. That has changed for me to a whole new open profession that gives you immense freedom to create apparel from scratch in a virtual almost limitless space. Creating folds, working with different materials, or creating those materials with just a click of a button, drawing virtual seams, and digitally sewing pieces together to create life-like garments is a process like no other.
But creating clothes and equipment in 3D, a job that is usually done with your hands so to feel how the materials bend and react, does offer a few challenges. Your mind has to constantly jump from imaging how it would look in real life to how it should be made in 3D because those two "realities" are also two entirely different mediums. As helpful as it is, having a fashion background to support you, making things in 3D is a completely different process. Having to maneuver with different fabrics has now turned to having to maneuver with a certain polycount and a defined resolution.
Be that as it may, the more complicated a garment is, the more interesting it becomes for you to try and recreate. The challenges that the job offers is what excites me and turns the everyday routine process into something new and intricate every day. Having to figure out how to bend 3D space into authentic and realistic-looking clothing is quite an artistic and sophisticated procedure.
I'm growing fonder of my job with each new obstacle that comes our way. It's incredible how you could take one industry and digitalize it to look exactly the same but in a completely new and intricate process. Both teaching and doing 3D work are complex tasks, each requiring its own set of skills but at the end of the day this is the job I have chosen, and I would want to do anything different. While on this position, I feel like I have matured both skill-wise and mentally. Can't wait to see what the future holds!